About Magic Valley Restoration & Construction
24 Hour Restoration Services
Magic Valley Restoration & Construction takes pride in the level of service we provide. We listen to our customers and address their needs/desires in the most compassionate, confident, and competent manner possible.
As a small business with honest and ethical business standards, we respect your time, space, and property. We perform honest, quality, accurate work and treat every customer and all property with dignity and respect. Our team is dependable and will make sure your property is protected and secure throughout the restoration process.
We understand the need for immediate response when confronting damage. Our goal is to get your home or business back to normal as soon as possible.
To request fire, water, sewage, and mold restoration services in Twin Falls, contact us at (208) 215-7607 or online. We are available 24/7!
Why Choose MVRC?
At Magic Valley Restoration & Construction, we understand how devastating it is to face your home after a fire or water damage. Allow our restoration experts to help make things easier for you. We have served many homeowners like yourself in the past, and we are dedicated to providing the same prompt, reliable, and compassionate service.
Here are some other reasons to hire our team:
IICRC certified technicians
EPA certified technicians
Licensed, bonded, and insured
Available 24 hours for emergency plumbing and restoration services
Get to know the men and women behind the success of MVRC by reading our short bios below. If you have any questions or concerns, please feel free to contact us.
John Holman, Owner
John has been in the building industry for more than 26 years. He started out building with his father as a teenager and has continued building custom homes for several years. He is very detailed and concentrates on perfection. He loves being a business owner and has started several businesses over the years including Fire Services of Idaho for 16 years, where he had 30 plus employees and covered all of Southeast Idaho and Wyoming.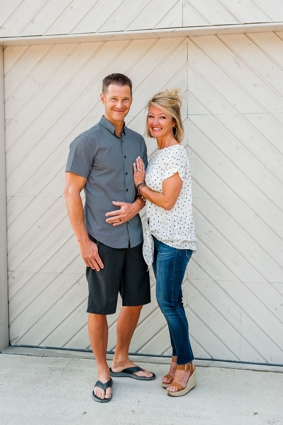 John was able to have and be supported by several top distributors in the area. During his time owning Fire Services of Idaho, John started, managed and built assisted living facilities in Idaho and Utah and began a restoration company. The restoration business fit well with his building experience and allowed John to serve people in a positive way.
After many years of growing successful businesses in Northern Utah and Southeast Idaho, John sold his businesses and migrated toward the Twin Falls area to be a part of the growth and expansion of the area. Twin Falls was an appealing market for John to be a part of due to the expected growth. In addition, Sun Valley, just a short distance away from Twin Falls, is a place John has always found great fun and adventure on the ski hills and biking trails.
Kristie Holman, Owner
Kristie Holman brings a caring, compassionate approach to customer service. She has an extensive business background and understands the needs of both homeowners and commercial clients. She understands the importance of clear ongoing communication and tracks all aspects of your project from beginning to end. Her attention to detail, strong organizational skills, and real estate background make every project she works on a positive experience for each client she serves.
Kristie ties her real estate knowledge in the Twin Falls and Pocatello markets with all of Magic Valley Restoration & Construction projects and goals. Kristie works with Idaho Rocky Mountain Real Estate to handle real estate needs.
http://idahopropertiesforsale.com/agents/kristie-holman/
Areas We Serve
Twin Falls
Buhl
Kimberly
Shoshone
Hagerman
Bliss
Hazelton
Heyburn
And more...
---
Dealing with damage or a plumbing emergency in Twin Falls or nearby? Give us a call at (208) 215-7607 to book an appointment!
---
"John was very professional and great to work with"

Daniel H.

"The plumber was incredible; the team was professional, quick, and personable"

Stevie H.

"John and his team were very professional and went above and beyond"

Cori W.

"I felt very taken care of by this company"

Cindy J.

"John and his team are first class professionals! Exceptional Service!"

Skyler P.