RESTORING DREAMS After any disaster, you'll need a team of caring professionals on your side to restore your home or property. We are here to put the pieces back together.
Twin Falls Restoration Company
Helping You with Fire Damage, Water Damage, Sewer Cleanup, Mold Restoration & More in Southern Idaho
When an unexpected disaster strikes your home or commercial property, remember to call Magic Valley Restoration & Construction. We are the experts Twin Falls residents trust for all their needs in the aftermath of a flood, fire, or sewer disaster. Our team has helped countless property owners who were in the same situation as you.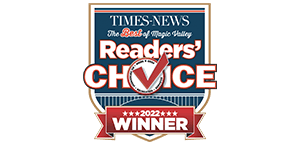 With our full range of restoration services, we are ready to help you get back on your feet, too. Let our MVRC team alleviate your worries and make you feel hopeful again for the future.
As an experienced restoration company, we understand how crucial it is to receive immediate aid and timely solutions after a fire, flood, or sewage overflow. At MVRC, our team works around the clock and will be there for you as soon as you call. We waste no time responding to emergency restoration requests. From boarding up your property to preventing mold and testing the structure of your home, we can get this all done for you on the same day you call.
WHY HIRE OUR MVRC TEAM?
Committed to Delivering Quality Work
Top Rated Reviews

Licensed, Bonded, and Insured

1 Year Warranty On All Completed Jobs

Locally & Family Owned with Hands-On Owners

24/7 Emergency Plumbing & Restoration Services
Reviews From Happy Customers
"John was very professional and great to work with"

Daniel H.

"The plumber was incredible; the team was professional, quick, and personable"

Stevie H.

"John and his team were very professional and went above and beyond"

Cori W.

"I felt very taken care of by this company"

Cindy J.

"John and his team are first class professionals! Exceptional Service!"

Skyler P.
Is your insurance company making things harder for you? MVRC can take that off your hands. Our team has years of experience dealing with various insurance companies for our clients. We are familiar with all the necessary requirements and know what it takes to get fair coverage for your home restoration.
Magic Valley Restoration & Construction is the most caring, respectful, and professional restoration experts you will ever meet. We are also IICRC and EPA certified. Allow us to help you through this difficult period of your life. Our team ensures reliable restoration work on time and on budget.
Areas We Specialize In:
We even offer a 24/7 emergency plumbing dispatch service to help quickly take care of any issue before it becomes a bigger problem. Call us any time at (208) 215-7607!
Check Out Some of Our Work
Scroll Through Our Photo Gallery
Let Us Help Restore Your Property

We Offer Quality Solutions